From business accomplishments to pet peeves to guilty pleasures, few topics are off-limits as we get up-close and personal with Kochi's best.
In this column, we delve into the life of fashion icon Jishad Shamsudeen, the man spearheading the design front of the COVID-19 fight with his Superwear Personal Protective Equipments. Jishad recently won the Celebrity Stylist of the year award from SIGMA for 2020. He also won Best stylist of Kerala award for 2019 at the Kochi design week by FWD magazine. Having spent a part of his career in the fashion industry in Dubai, Jishad is now in Kochi designing and styling for the best muse and model one could ever ask for – Lt.Col. Dr. Padmasree Bharat Mohanlal!
Here, Jishad divulges some of his secrets, including his obsession with raw denim and designing a lockdown collection from home.
Tell us about your styling sagas with Lalettan.
I am a fanboy – if anything, everyone has an image of Mohanlal sir. People identify his style to Mangalassery Neelakandan or Aadu Thoma. The idea of transformation was challenging but Mohanlal sir was extremely accommodative of changes. He is naturally stylish and that made me very confident. I try to use timeless colors and cuts that make versatile pieces that you'll want to see him wear for many years to come. I had huge plans for him for the Bigg Boss finale which didn't materialize due to the lockdown, but I am sure something bigger is in store.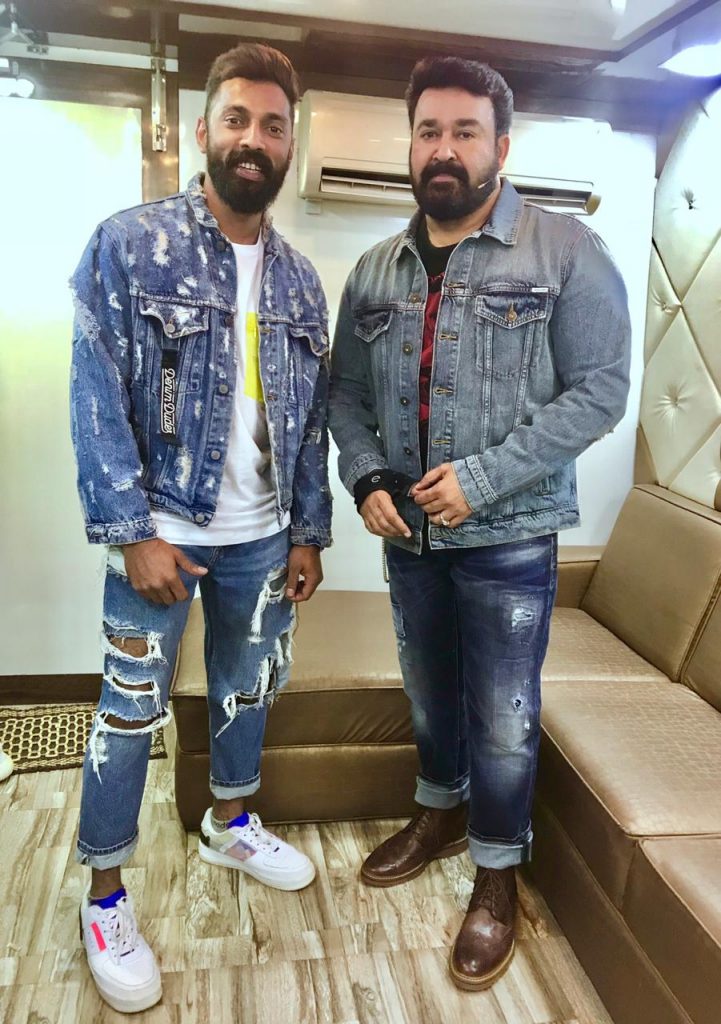 Describe your favorite fabric.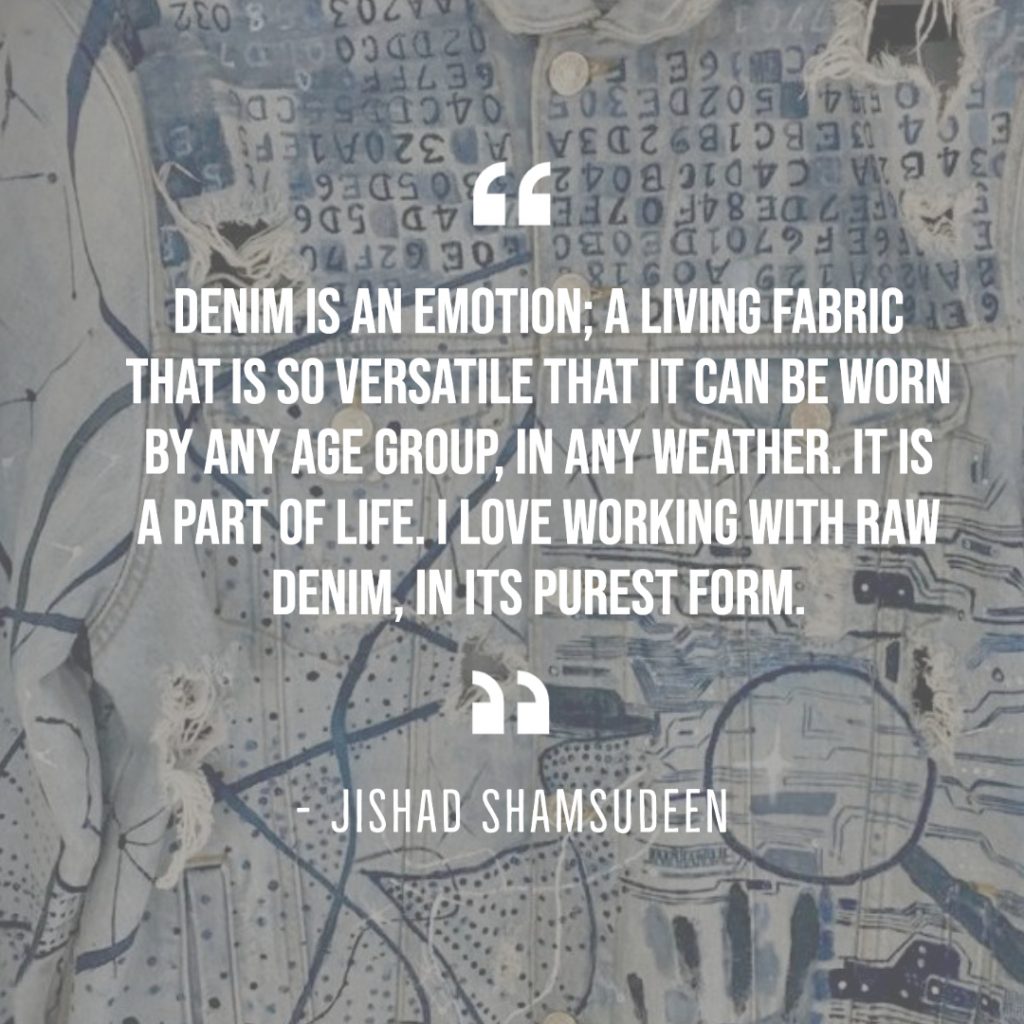 My entry into movies started with Race 3, where I designed a special denim jacket for Salman Khan. It highlights a hand painted piece done by Salman himself and he wears it in the song "Hiriye".
I am currently putting together a huge denim collection during the lockdown, for which I have collected measurements from some of the actors.
What's your proudest accomplishment?
My proudest accomplishment is designing and styling Mohanlal Sir and I am very happy about it.
The initial days of my career was carved in Dubai. I worked for 2 years with Splash and my journey as a denim designer started with designing for brands like Lee Cooper. I have also contributed to Comic Con Dubai. In my early days as a designer in Dubai, when I was with Splash, the CEO, who usually wears high-end fashion brands wore my designs for an event.
What does the future of fashion look like, considering WHO's comments that COVID-19 might stay forever?
It is unpredictable especially with fashion and films. This might change the fashion industry as we know it. We must adapt to it with precautions. Future belongs to eCommerce and Digital product design where a designer can sell without the need for a physical store.
What are the main features of the Superwear PPEs?
Superwear is designed to be both friendly and fashionable. It considers the fear factor and adds an element of empathy to it. The other thing is quality, there should be no compromise on it.
We know that you are a fan of David Beckham. How does his style inspire you or your work?
David Beckham is synonymous to style. When going to a salon for haircut, the first thing one asks for is a David Beckham style cut. He is not heavily built, neither is he as popular as some of the Hollywood actors, but he is someone many can relate with. Be it any fabric, I can gauge the fit by just looking at him and imagining the way he would move for his free kicks, forwards and blocks. I am making him a jacket and looking forward to meeting and giving it to him soon.
If you had style one of these people, who would it be and what would you design?
A Hollywood actor

Tom Cruise: MIB theme- I will perhaps make it an interactive video theme!

Any Indian politician

Prime Minister Shri. Narendra Modi or Kerala CM Shri. Pinarayi Vijayan. I would create something positive from their work.

Any fellow designer

Alexander Wang. Haven't got a clue right now!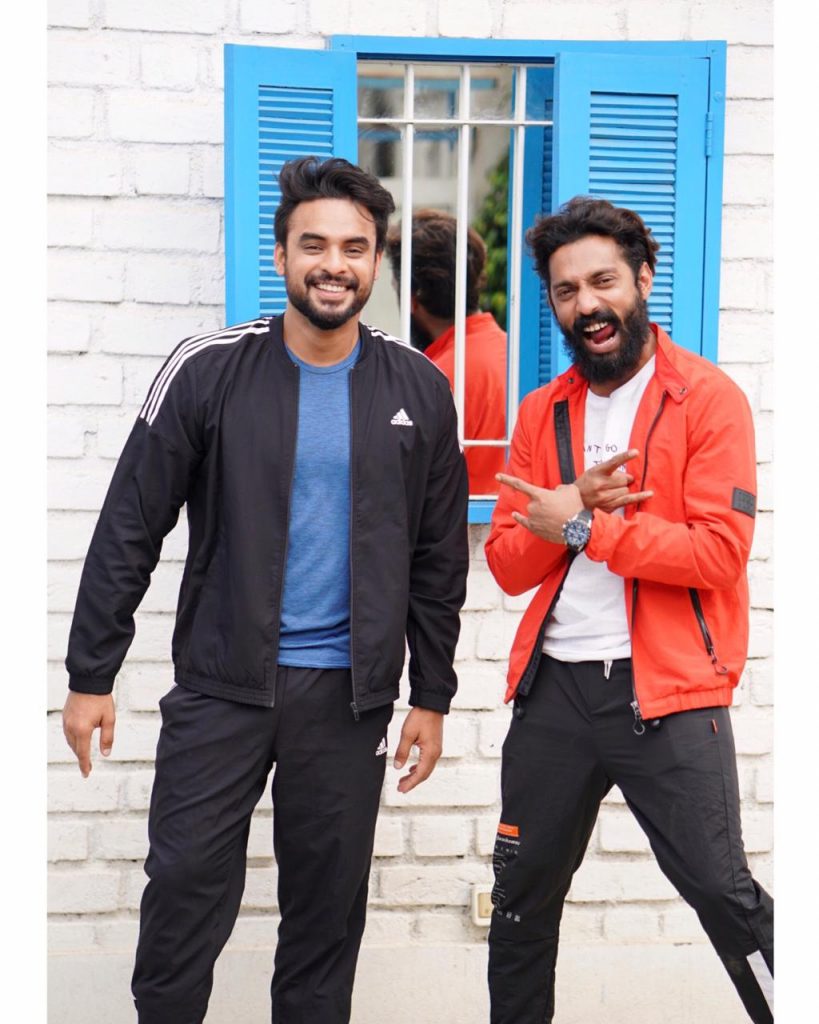 This or that
Sustainable fashion or Fast fashion?
Fast fashion because sustainable fashion is everywhere these days. There are so many brands popping up all over the world focused on combating the environmental issues so deeply associated with this industry.
Cricket or Football?
Both! I was a cricket state team player in floodlit matches. I was one of the top batsmen and I also represented many clubs during that time. However, these days I like to play football because I like to be fully active throughout the game.
Menswear or Womenswear?
Both! But my focus is on Men's now as I am in Kerala and the norm here is that men design for men and women for women.
Hands-on craftsmanship or graphics?
Craftsmanship, always!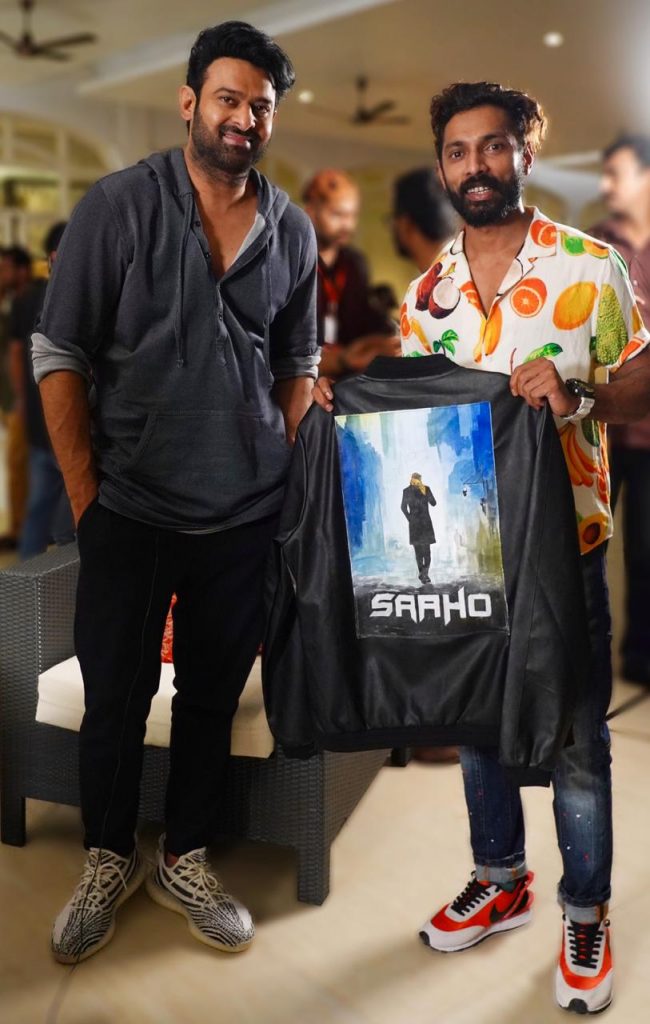 What does Kochi mean to you?
Kochi is where my heart is now. Although I am from Thrissur, most of my precious memories of creating styles with Mohanlal sir are in Kochi. It is an amazing place to be for designers in an international community.
I have been in Kochi for 2 years and it has been a roller-coaster ride since when I started to where I am now – styling for Mohanlal sir.