Music surrounds us during life's most epic moments. Whether it is the song that plays at your wedding, the collection of tracks that get you through your first ever heartbreak, or that special trigger song that you hear and instantly find yourself transported to a memory you will forever hold dear to your heart. Music is constantly evolving with time, but there are some songs and artists that will remain timeless.
In this column, we delve into the life of Srinath Nair, a humble-spirited musician, one half of the trio behind 'The Green Room Tapes Collective' and one of the youngest trendsetters in Hindustani music, whose vocals always leave you wanting for more.
What does Kochi mean to you?
Family. My sister lives here and I used to be a regular visitor until I decided to move from Kolkata to Kochi in 2018. Kochi music scene is improving day by day and the city is highly encouraging of independent musicians.
My favorite thing to do in Kochi is studio-hopping and meeting new musicians!
Your voice – how much of it is a God-given gift and how much of it is training? How was your training system like?
The gift part certainly cannot be dismissed but I think the output is directly linked to passion. Any lack of passion will easily show in your output. I also think of it as a complete package – the love and dedication for music and being inspired by other musicians.
I started learning keyboard at an early age and by 12, I started training in vocal music. When I was a child, the idea of being a musician was always a possibility in my mind. I was trained under 'Guru-Shishya Parampara' in Kolkata, first under Late. Ms. Leena Chakraborty. My guru now is Shri. ShirShendu Mukherjee and I am taking training of Hindustani vocal music under the Kasur Patiala style. My guru is an influential part of my music and life. Our entire band learns under him like one family.
How did you go from playing in your bedroom to performing in national and international stages?
My bedroom, with green painted walls is where we continued the Jam sessions right where we left from college. Debarpan, Sameel and I – we started with a platform like Facebook: where we shared our videos and music.
The kind of music we make isn't just symphonic performance with an orchestra—it can also be a piano solo or just vocals. The best way for us to start was to go online, find a platform and start sharing our music.
With limited technical infrastructure and random jamming sessions, in 2017 we graduated to YouTube –where you can just click and start listening! Our viewers suggested we start a channel and that is how our channel, "Green Room Tapes Collective" was born.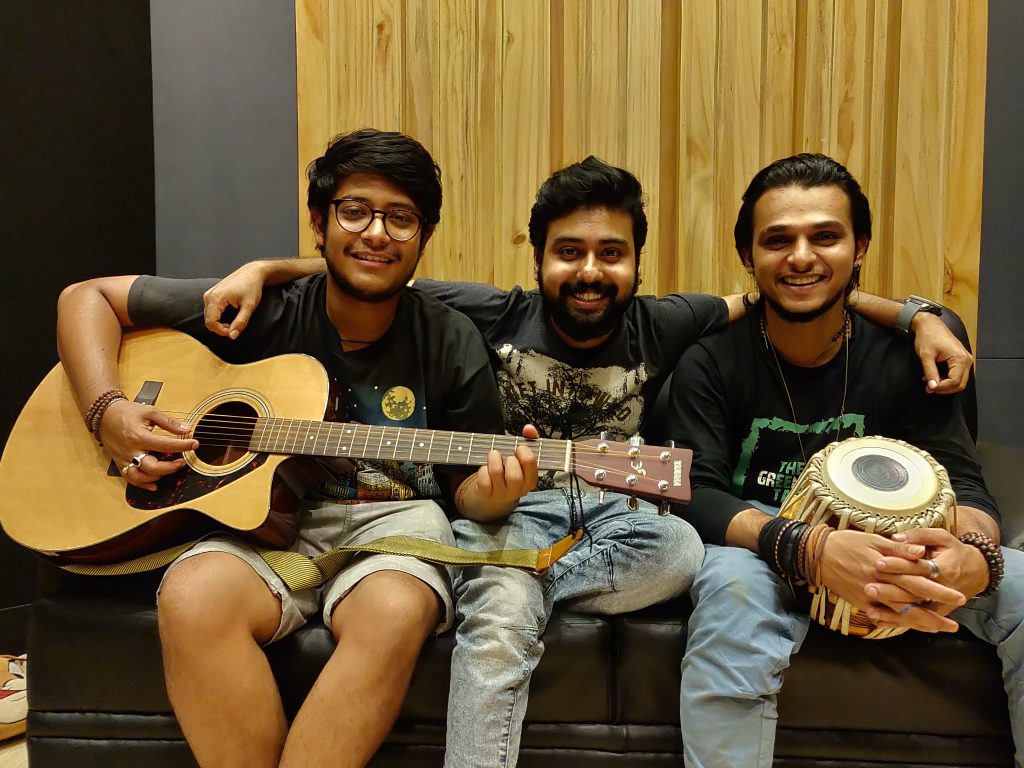 What is Project Malabaricus?
It is a band founded by Sithara Krishnakumar. A musician I look up to in many ways, who is also like an elder sister to me. I came to Kochi to give it a shot in this band, and I have been a member for the past 2 years. We performed in a lot of international arenas like Sharjah, Qatar and were going to perform in the US too.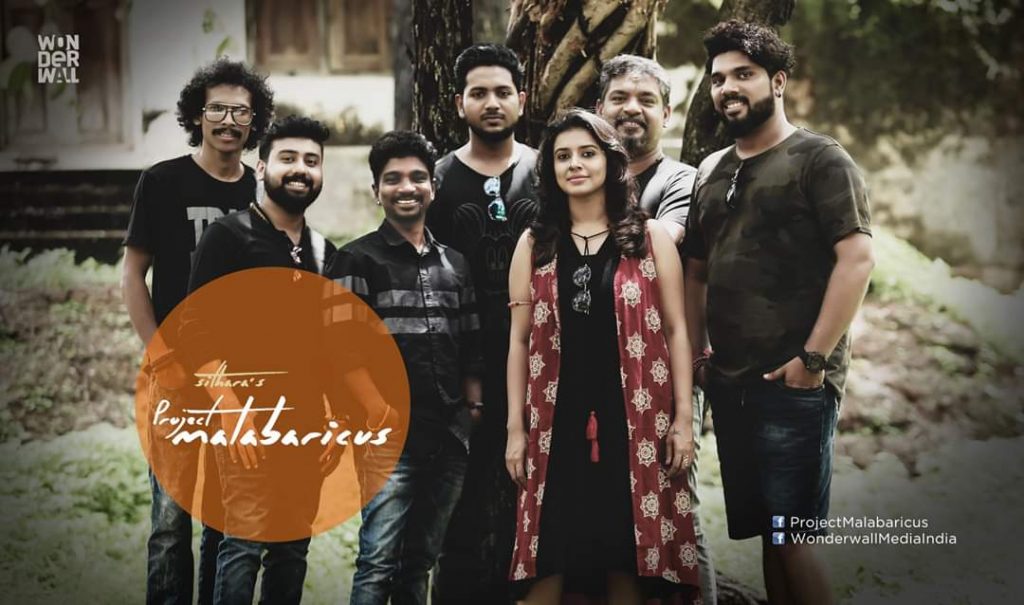 Being a part of this has been a truly rewarding experience.
Creativity in music. How subjective is it when it comes to Hindustani? Do you add in your own elements?
I am a big-time original music lover. That's where the inspiration starts. I have been inspired by lot of musicians and music right from my childhood days.
Initially we (the band) wanted people to relate to our music. When we started doing covers, we would include up to 5% of our creativity without compromising the authenticity of the original. It could be in the form of instrumentals or good sargams or perhaps some classical elements in the end.
With Hindustani classical, there are less rules and more creative process involved. It unleashes possibilities and opportunities for a musician to express himself. When we listen to an inspiring piece of music, we find a scope to discover and create potential covers. The key is to maintain the purity of original but also interpret and reinterpret it in our own way. That's the training process and beauty of Hindustani music.
Your most recent original is "Ghanghor Ghata" – tell me about the album and its inspirations.
This is a song we composed, wrote and created during the covid-19 lockdown days. The song is all about spreading the message of love, peace and safety during these difficult times. I must highlight that this song was selected by the 'MyGov Corona Hub' department of the Indian Central Government and they had shared and uploaded it widely in their social media.
Technical brilliance is difficult to attain without practice. How do you impress the audience with your ease?
The technical aspect is my struggle and I will deal with that. My biggest aim is to touch someone with my music.
Every piece, whether one line or 10-12 lines presentation, if it doesn't make someone smile, it is pointless. It should be an amalgamation of different aspects of music and it should not sound too technical.
When I render a composition, I see to that I feel it and enjoy it myself so that I can make someone else enjoy it too. With Green Room Tapes collective, we brainstormed which kind of songs might suit our combo before we started creating them.
Did your exposure to classical music help with Ghazals or did you learn Ghazal?
I did not have a formal training in Urdu, and it is my exposure to classical music that helps.
Tell us about your teachers and inspirations
My Guru has been a guide who has always taught the aesthetics, the dynamics, the emotions and the ease with which one should create music
My parents! My father is a musician from his childhood, and he was the president of Malayali Samajam in Kolkata. That's where I got one of my first opportunities to perform in front of an audience
Listening to all the legends – understanding how they owned the song, noticing the nuances in their skill and learning from them
Which of your performances do you like most?
We got the opportunity to perform our first original songs in Music mojo on Kappa TV for the first time. I am also a freelance musician and I love performing with other musicians live and for covers.
From when I was 5 years old, I used to listen to the cassette of colonial cousins, and I think it is the best Indi pop album to be ever made. It was a revolution! Thankfully we had our opportunity to recreate that magic by making our version called "Indian rain". We received encouraging feedback from the Colonial cousins themselves and it was huge moment for us given our effort of months looking for studios due to the technical limitations that time. Rajdeep Mukherjee sang along with me in the Indian rain as part of our band.
What do you think of versatility in music?
I don't believe everyone needs to be versatile. People have strong and weak elements – we don't ignore the weak but repeatedly make the strong elements stronger.
Name the artists who changed your world of music forever
There are some influential artists who inspire me and listening to these musicians is artistically captivating for me. Some of them are AR Rahman, Hariharan, KJ Yesudas, Mehdi Hassan, Ghulam Ali, Bade Ghulam Ali Khan and KS Chitra.
Explain the moment right before you start singing/ performing
Delivering on stage is a difficult process. It is an attempt and a humble one
To me, in music, singing should be like talking to a friend – you are simply expressing yourself with zero expectations and that's what makes you an artist too. Jo hoga dehka jayega, leave it to the almighty!
When you are not creating music, what do you like to do?
I remember how music started off as a thing I did when I was forced to study! Now, I love travelling to beautiful places to feed my curiosity with my friends. There is a cultural thing unique to Kolkata – drinking chai the Kolkata way! Walking up to a street side vendor with friends, in seconds, you will be poured fresh chai in clay cups. Sitting there and chatting over that cup of tea is priceless to me!
This or that
Did you choose music, or did music choose you?
Music chose me. Definitely.
Spontaneity or preparation?
Spontaneity
Pure classical or Hindustani?
Hindustani
Kolkata or Kochi
Kolkata – it is my city.
Vocals or instruments?
Vocals
Humanity, spirituality, philosophy – which of these would you associate with your music the most and why?
Humanity, because, the humanitarian side is reflected in my music. It somehow works for me and even the concept of Sadhana is about losing ourselves. With so many outside factors and influences, it is something that keeps me focused.
Finish the sentence: For the world music day, I wish …
more people can share the excitement and passion that I feel for music, and that they have the patience and time to discover new forms of music and new musicians. As performers, we need constant, active participation from the audience and listeners. It is very crucial that they understand what they are looking at and listening to, for, music is suffused with wonder, love and joy.

Srinath Nair