Kochi celebrated World Environment Day 2020 through various activities today
Kochi Metro Rail
Kochi Metro Rail Limited on Friday kicked off the tree planting drive at Vyttila Metro Station by planting saplings. KMRL as part of this drive will be planting 5,000 trees this year.
Conservator of Forest C Meenakshi IFS, chief guest, planted a sapling of Mahogany tree at the Metro station premises in a small function here. Jamun (njaval), Red Sandalwood, Sitaphal, Guava and Amla trees were planted.

World Environment Day calls for a mass tree plantation drive to protect the mother earth. We are glad that KMRL has come up with such an initiative.


said C Meenakshi IFS.
We have witnessed Australian bushfires, floods, COVID-19 and now locust threat. There is a need to protect the environment so that it protects us. Calamities act as a reminder from mother earth. Let's protect nature by all means.

KMRL MD Alkesh Kumar Sharma IAS
K Anand, Trustee of Adi Shankara Group of Institutions, Kalady also planted a sapling. The institute will help KMRL in planting 2000 trees inside their campus. The NSS volunteers of the college will plant trees.
KMRL has requested all its employees at the Corporate Office to plant at least one tree in their homes or in the premises where they live. KMRL distributed saplings to its employees at its corporate office
Southern Naval Command
3500 saplings were planted by Naval personnel and families at Kochi today, led by CinC SNC VAdm Ak Chawla and attended by the Conservator of Forests, Kerala, Dr Meenakshi with active participation from students of KV &NCS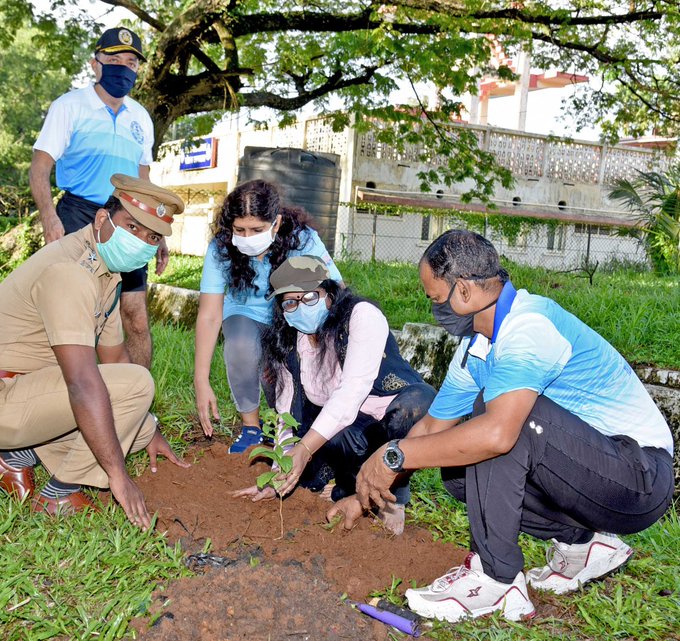 District Collector
District Collector and Secretary to the Gosheri Development Authority Shri. Suhas planted trees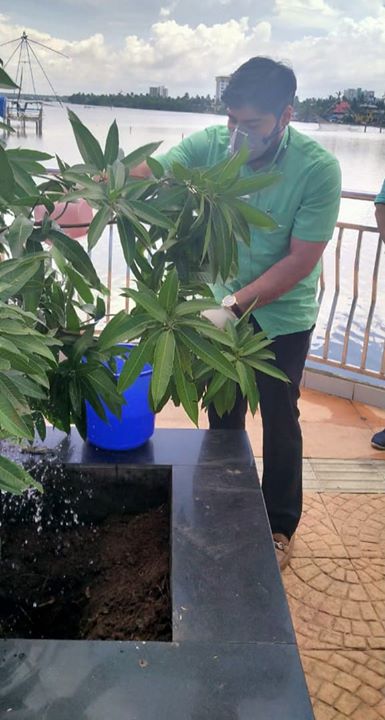 District Police
Planting fruit trees at district police headquarters to mark World Environment Day
Cochin Port Trust
Towards a greener tomorrow – Dr. M. Beena IAS, Chairperson and Shri. A. K. Mehera, Dy. Chairman, Cochin Port Trust planting saplings on the occasion of World Environment Day.