Onam is a harvest festival celebrated in Kerala, India, and other South Indian states with immense joy and excitement.
Kerala, being the home of Onam, has many Sadya options to offer.
Even if COVID 19 is still active, Kochi residents' thirst for delectable Ona Sadya would continue. Here are some ideas to think about.
Here are few handpicked 2021 Sadya options for you from Kochi
1. Crowne Plaza Kochi Onam Sadya
2. Grand Onam Sadhya at Grand Hyatt, Kochi
Let festivities and sumptuous food take over this Onam. With 33 traditional dishes and delicious payasams on a plantain leaf, Grand Onam Sadhya is for this vibrant festival season. Call +91 7593 880 512 for bookings.
33 Traditional Dishes
Sadhya Takeaway
Variety of Payasams
Price: ₹ 2200 Per Person
Register for Onam Sadhya at Grand Hyatt here:
3. Telicherry Kitchen Onam Sadya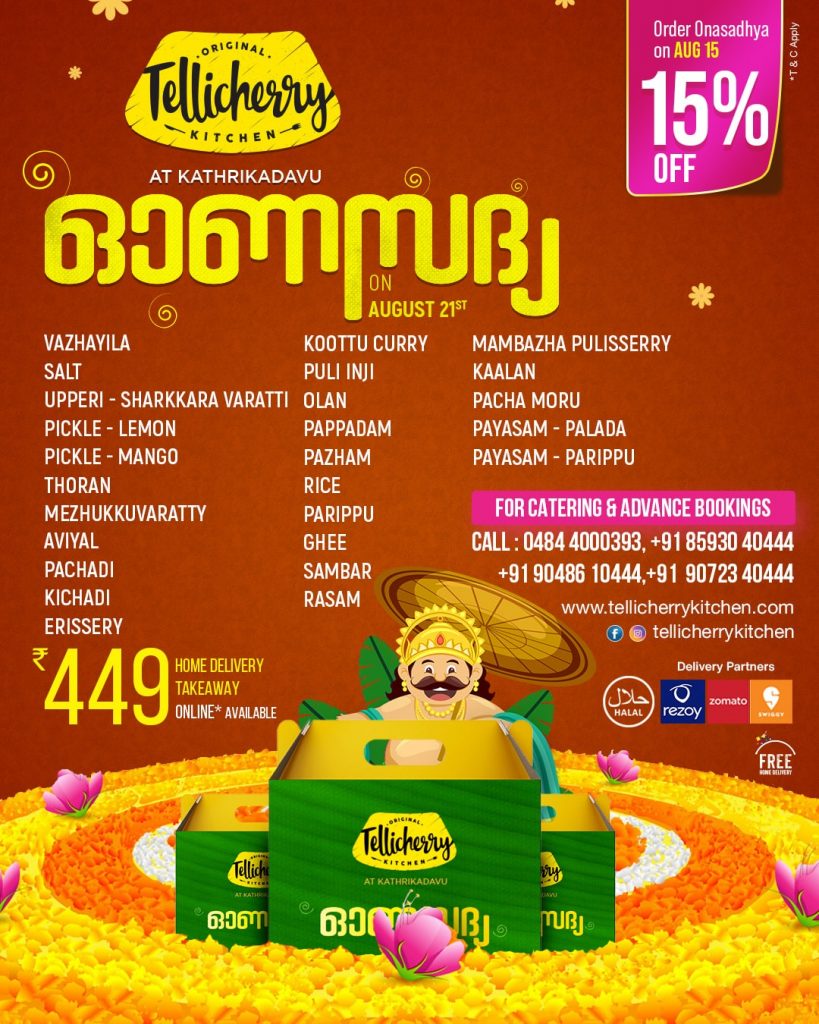 4. Onam Payasam options @ Olive – The Home Chef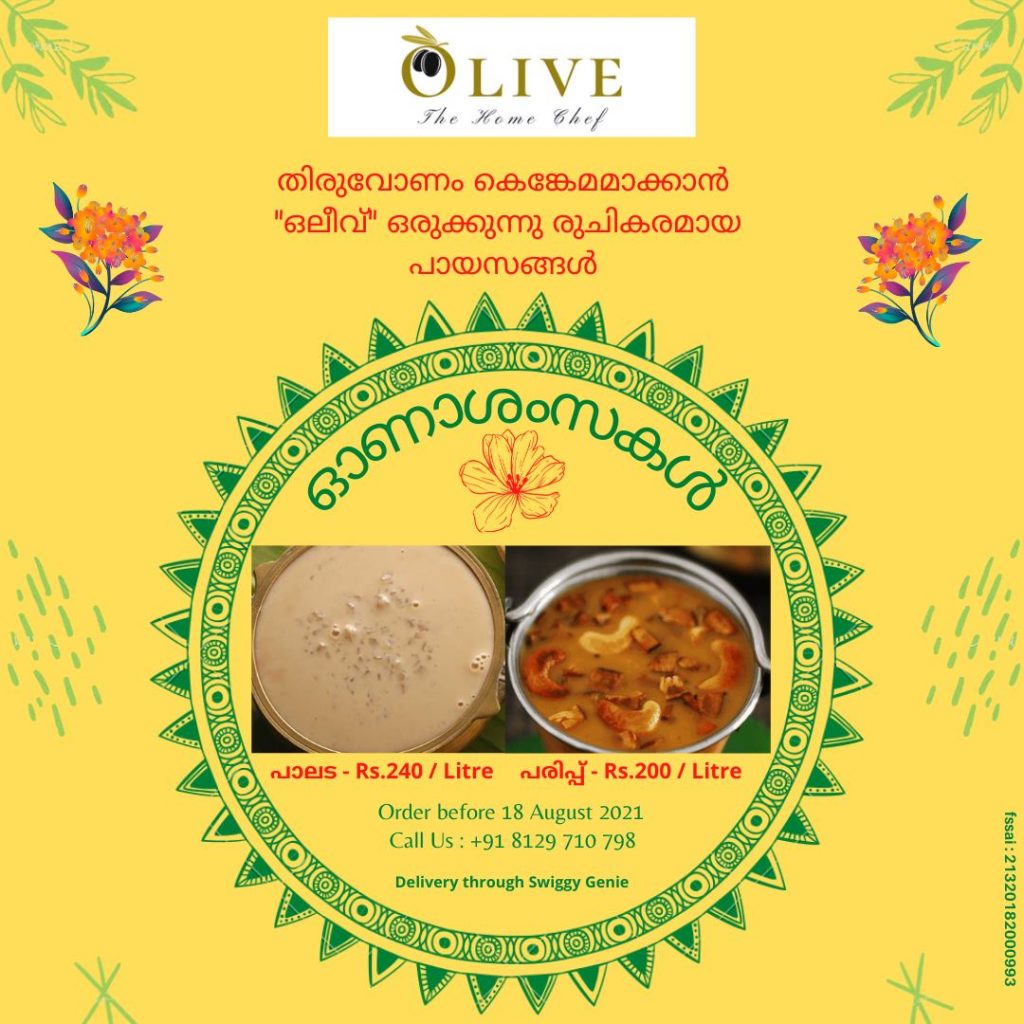 5. Onam Sadya at Flavouree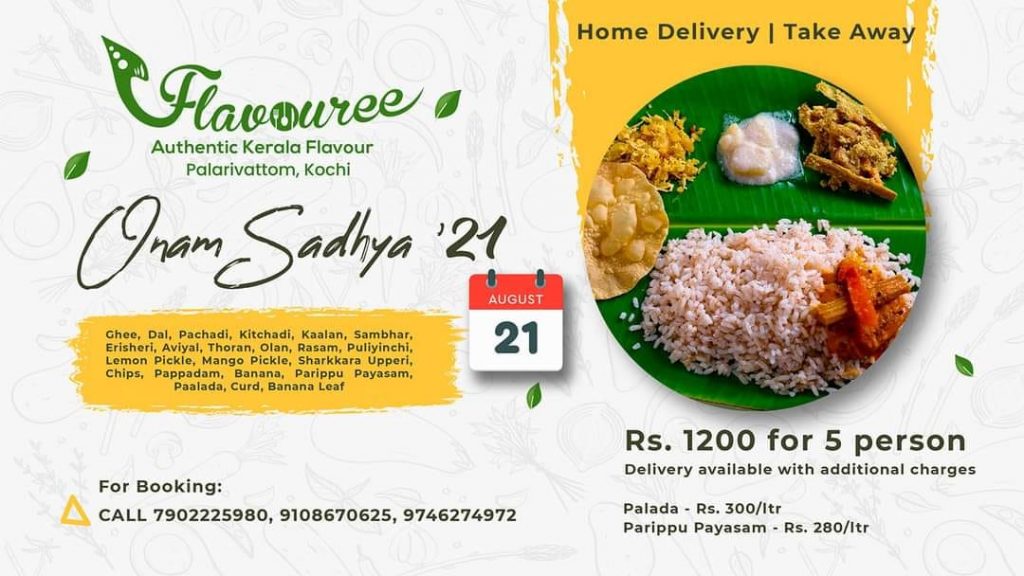 6. Lulu's Onam Sadhya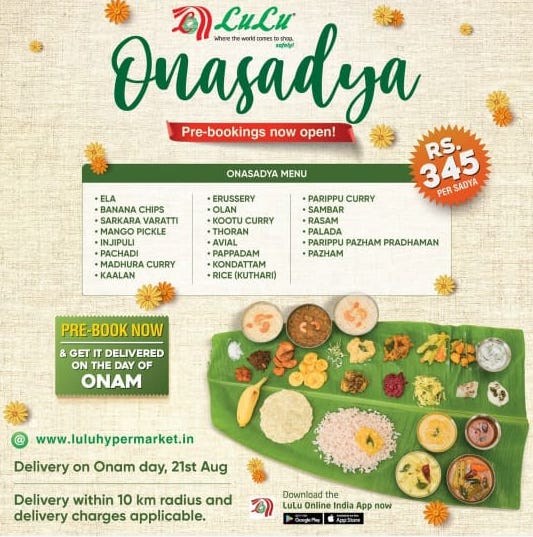 7. Sandhya's Onam Sadhya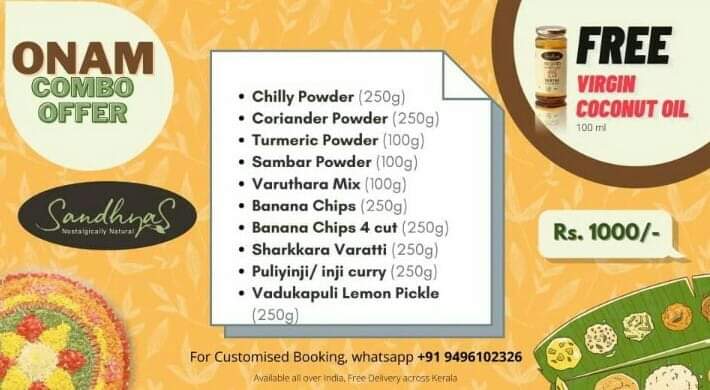 8. Palaaram Onam Sadhya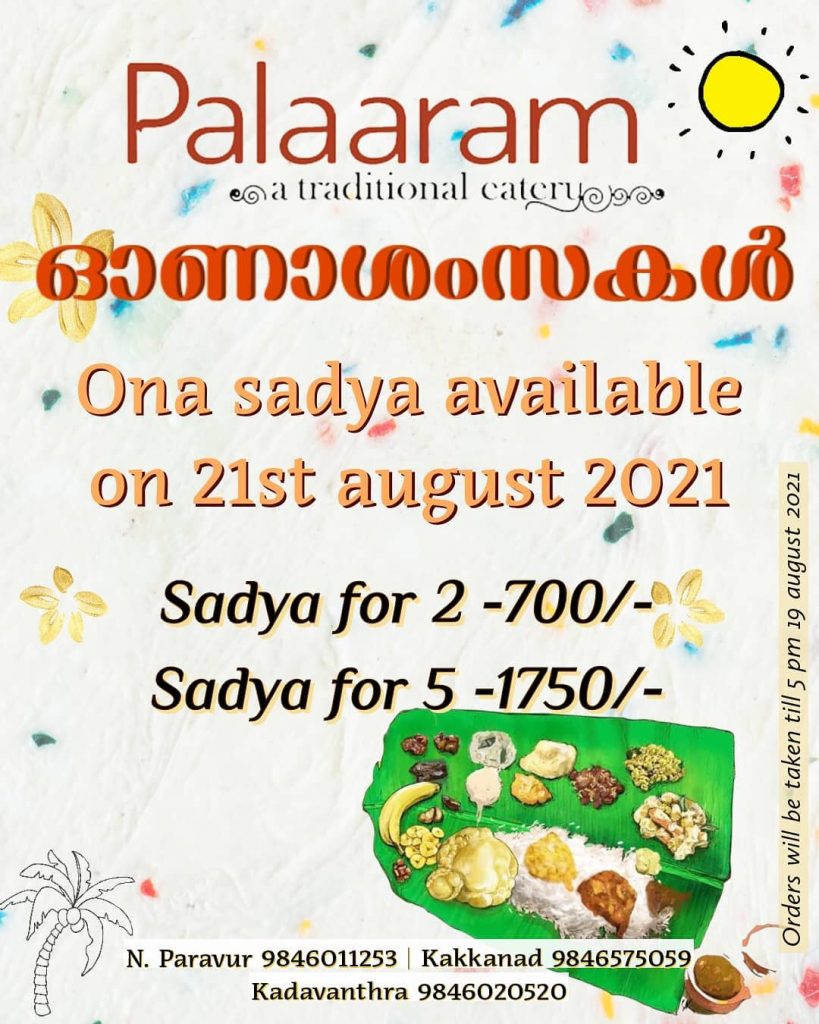 9. Marriot Onam Sadhya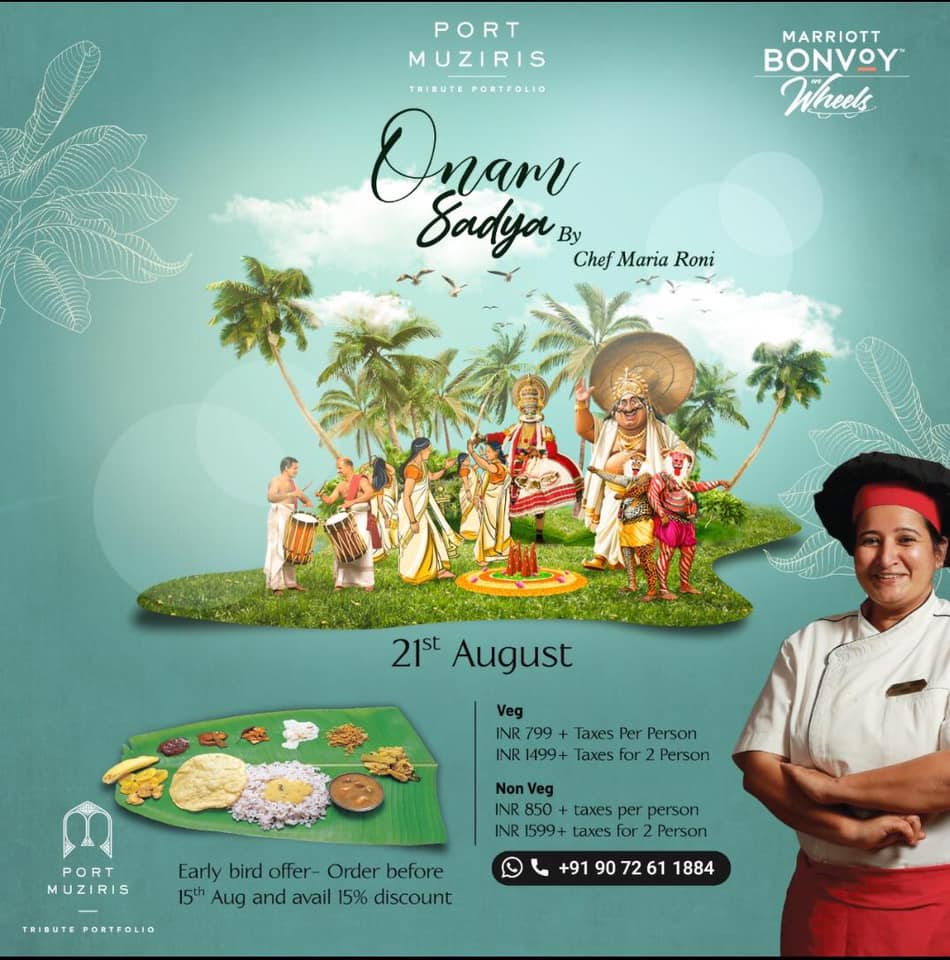 10. Four Points by Sheraton Onam Sadhya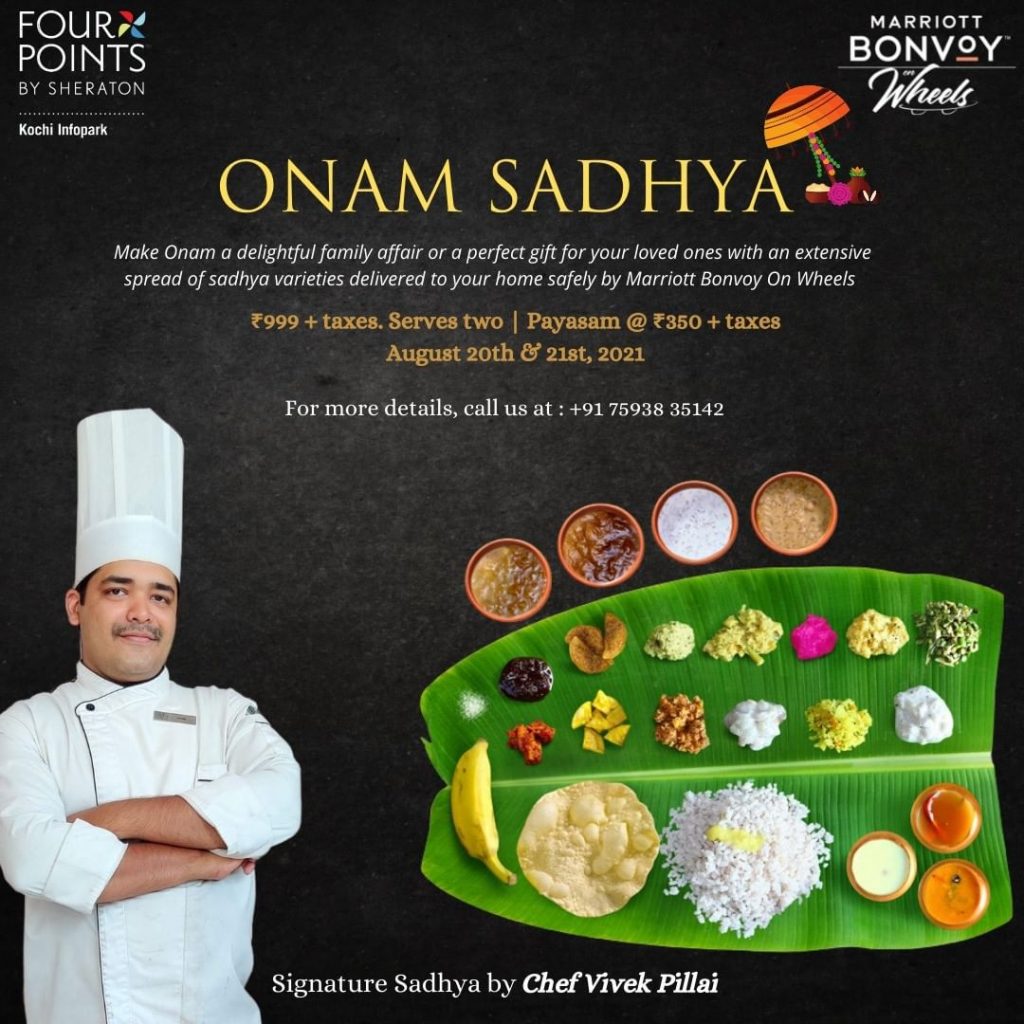 11. Supreme Onam Sadya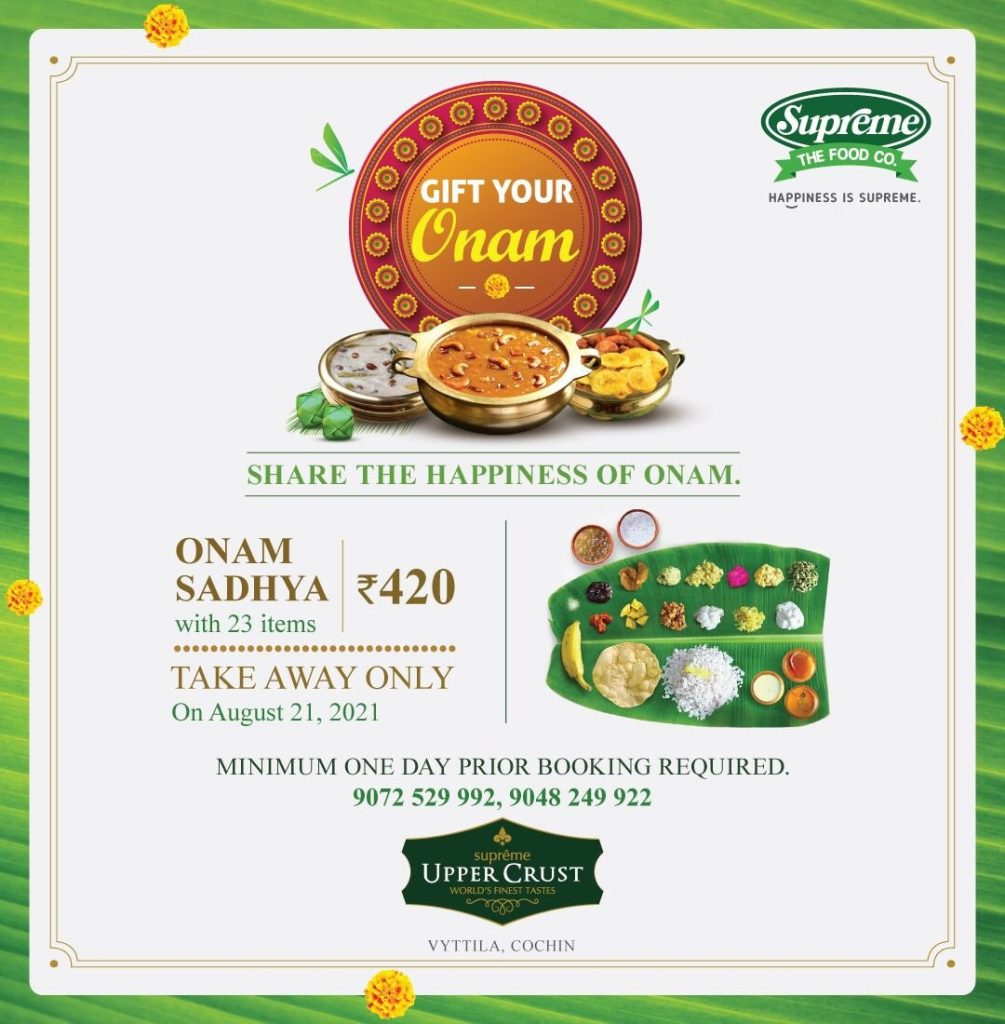 12. The Cookery Onam Sadya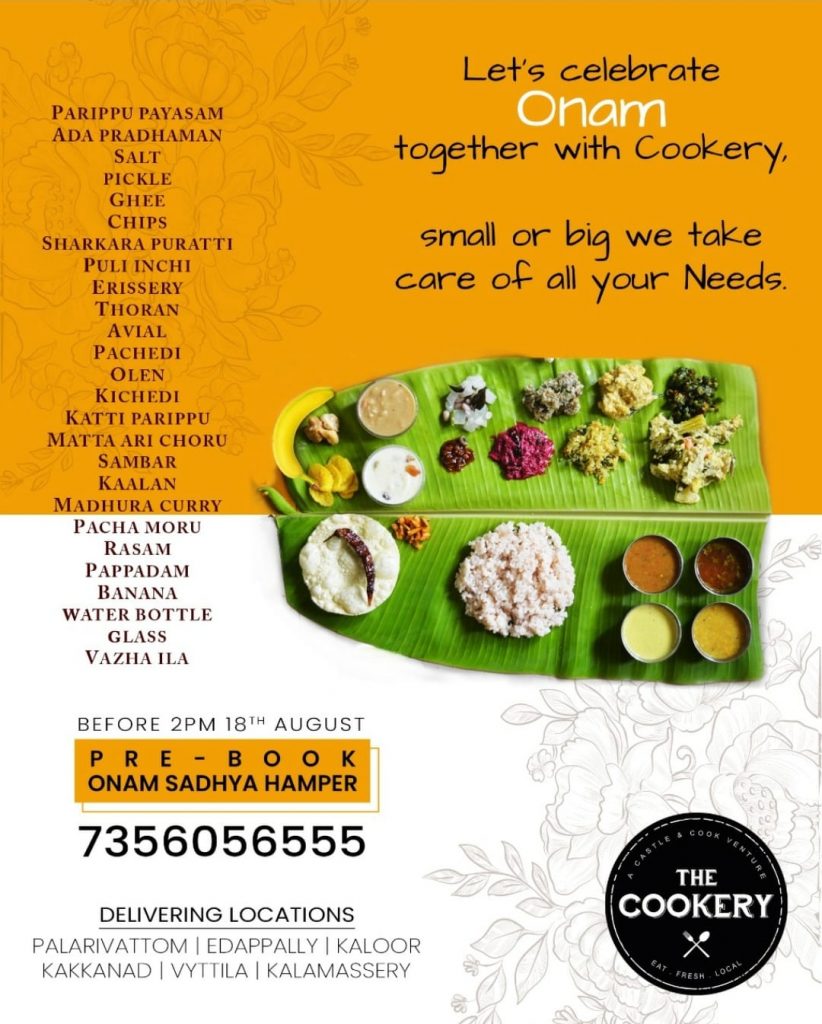 13. Thooshanila Restaurant and Caterers Onam Sadya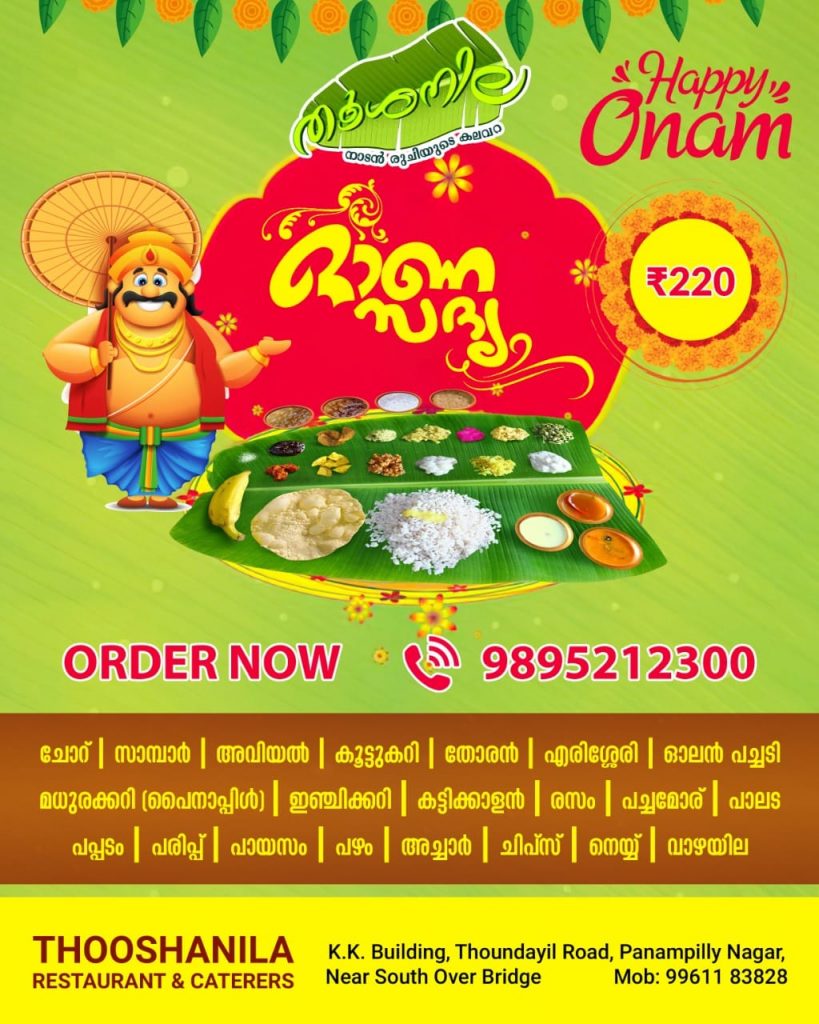 14. Renai Cochin Onam Sadhya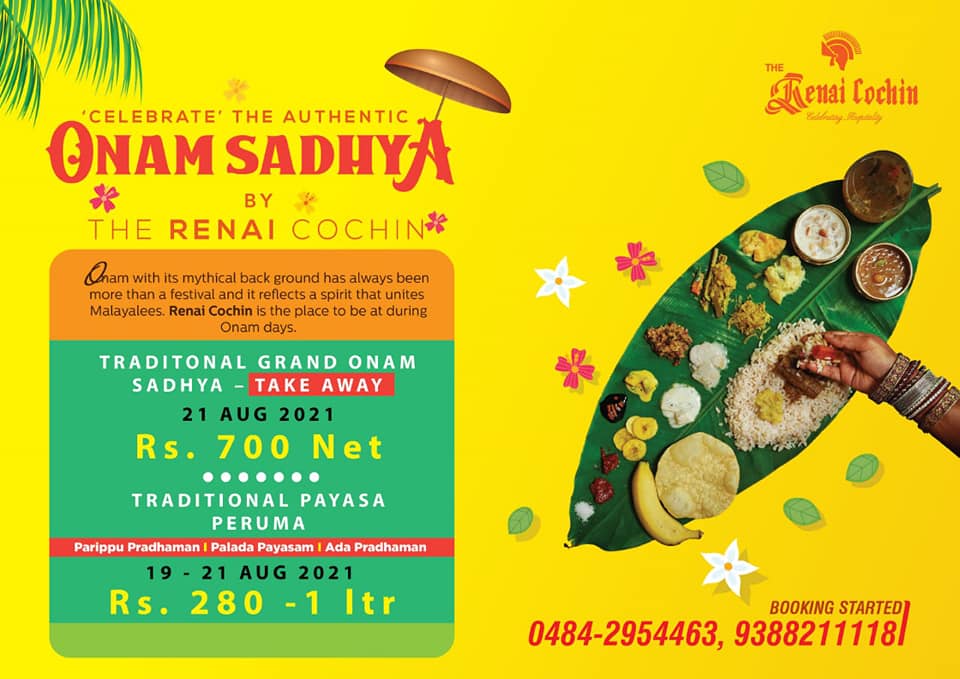 15. Aashan Kitchen Onam Sadhya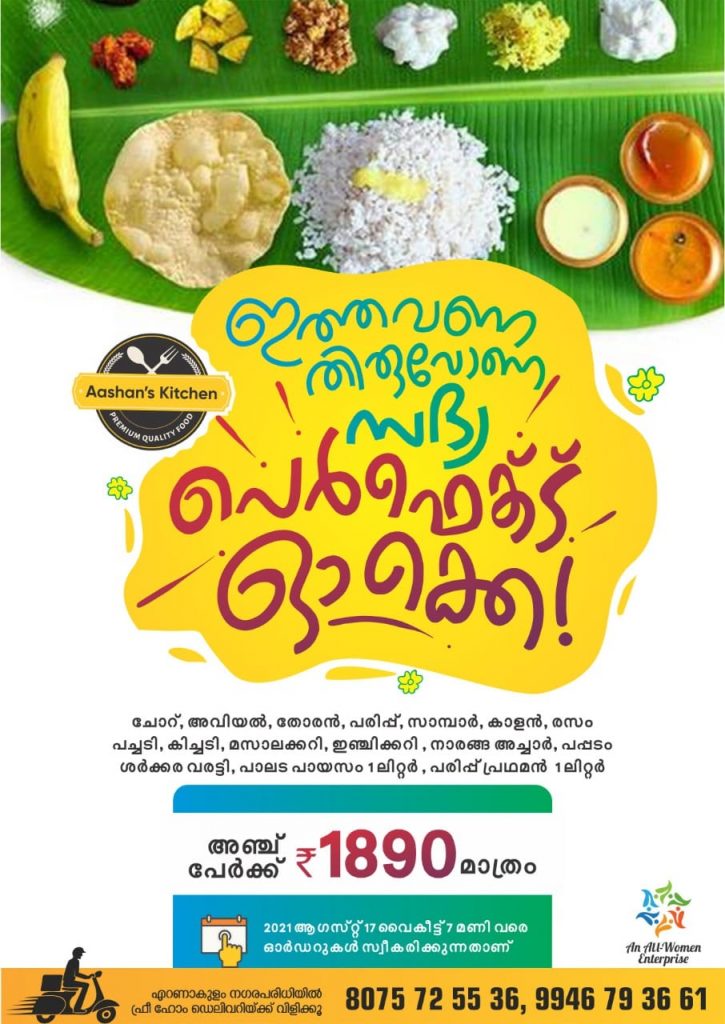 16. Casino Hotel Non-Veg Onam Sadhya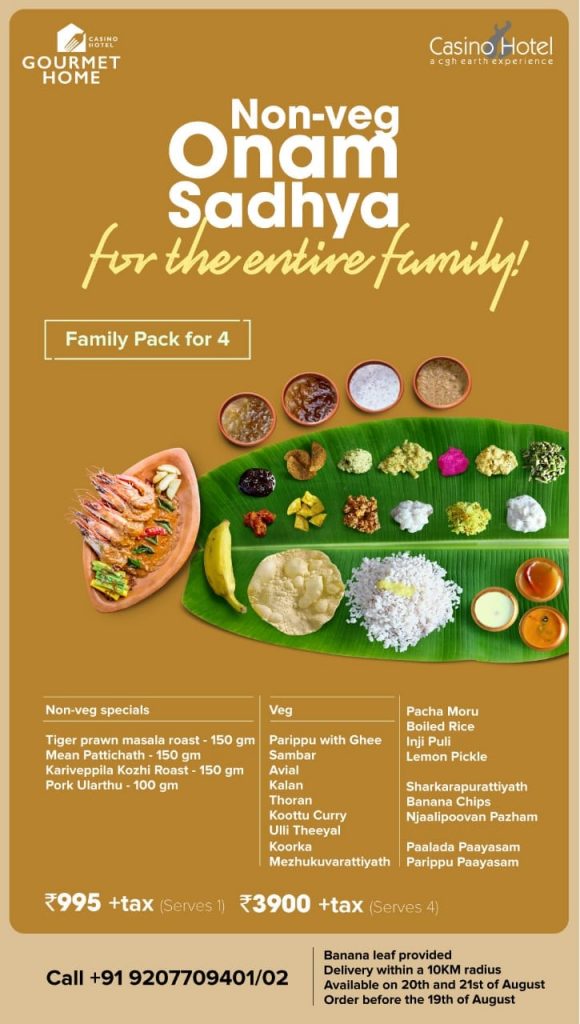 17. Food Cafe Caterers Onam Sadhya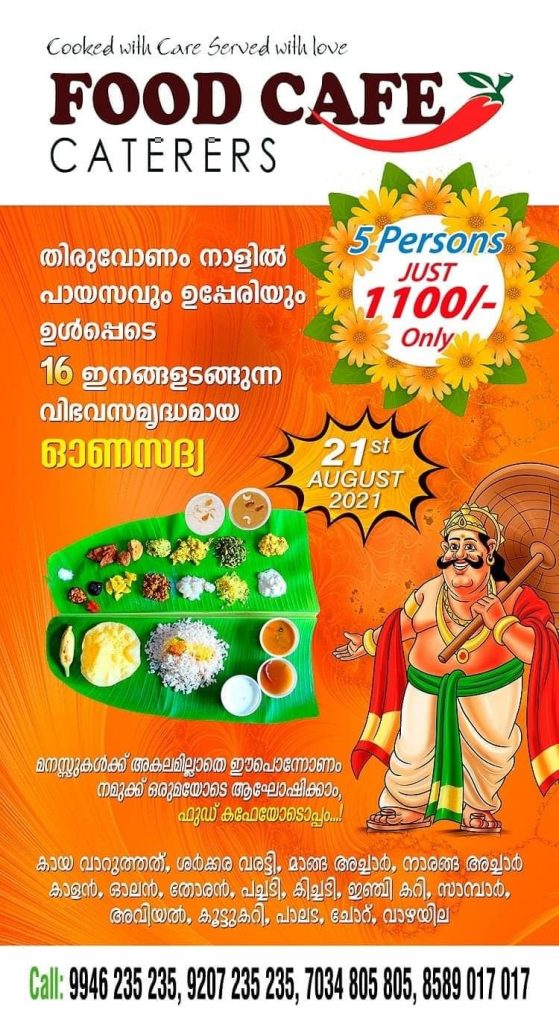 18. Gokul Oottupura Onam Sadhya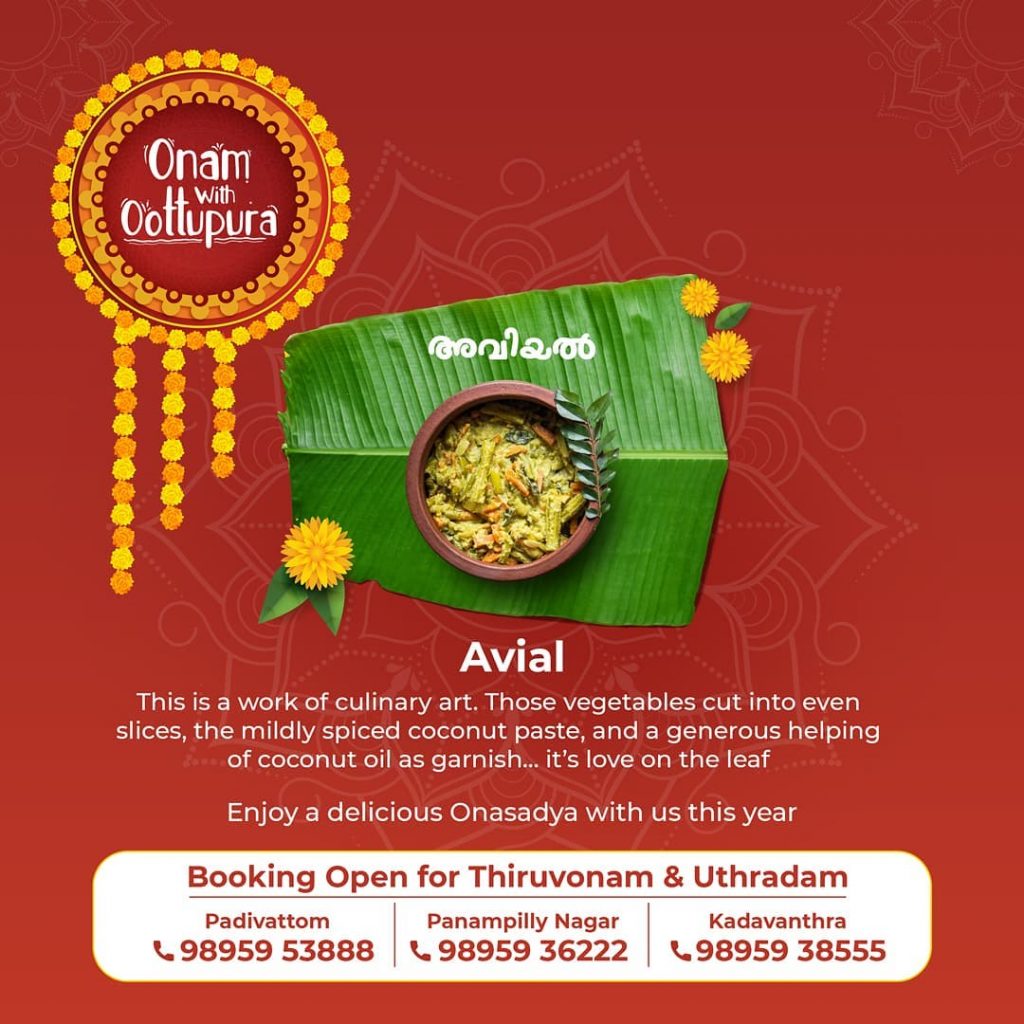 19. Sree Poornathayeesa Sadhya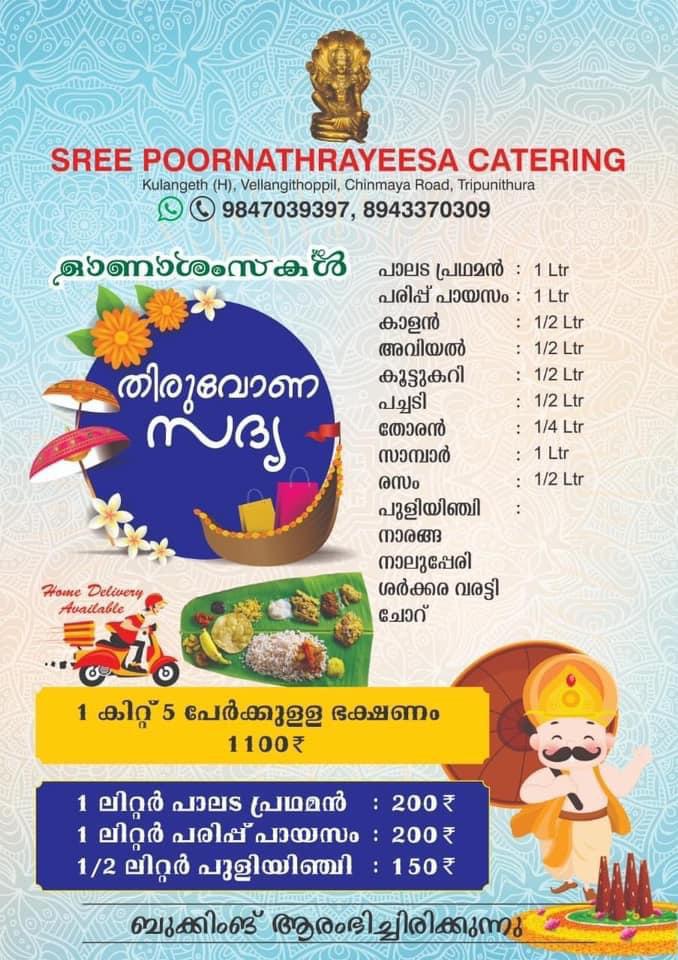 20. Brindhavan Palarivattom Sadhya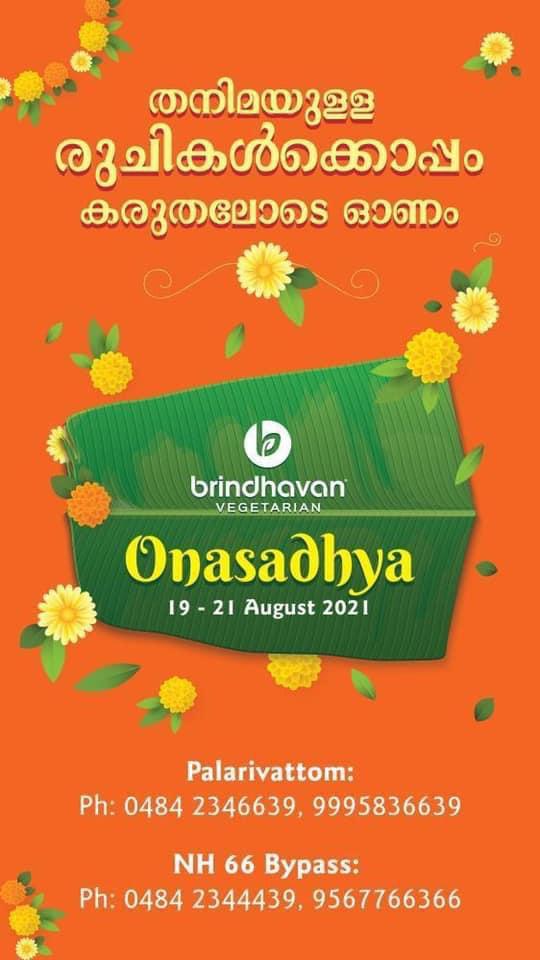 21. Abad Sadhya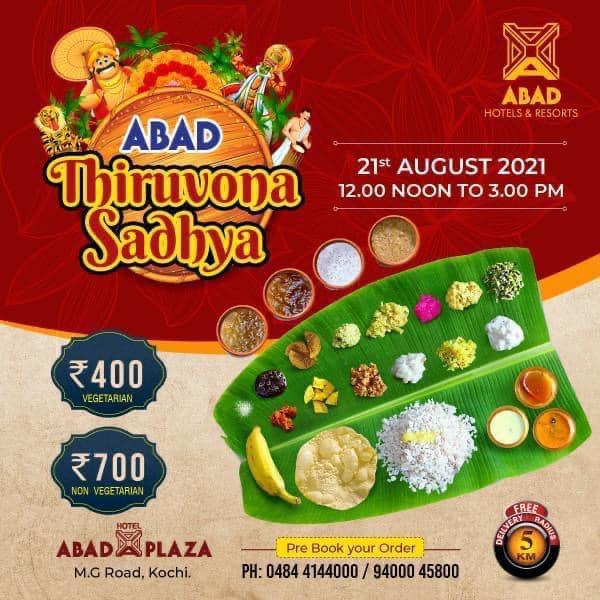 22. Dhe puttu Sadhya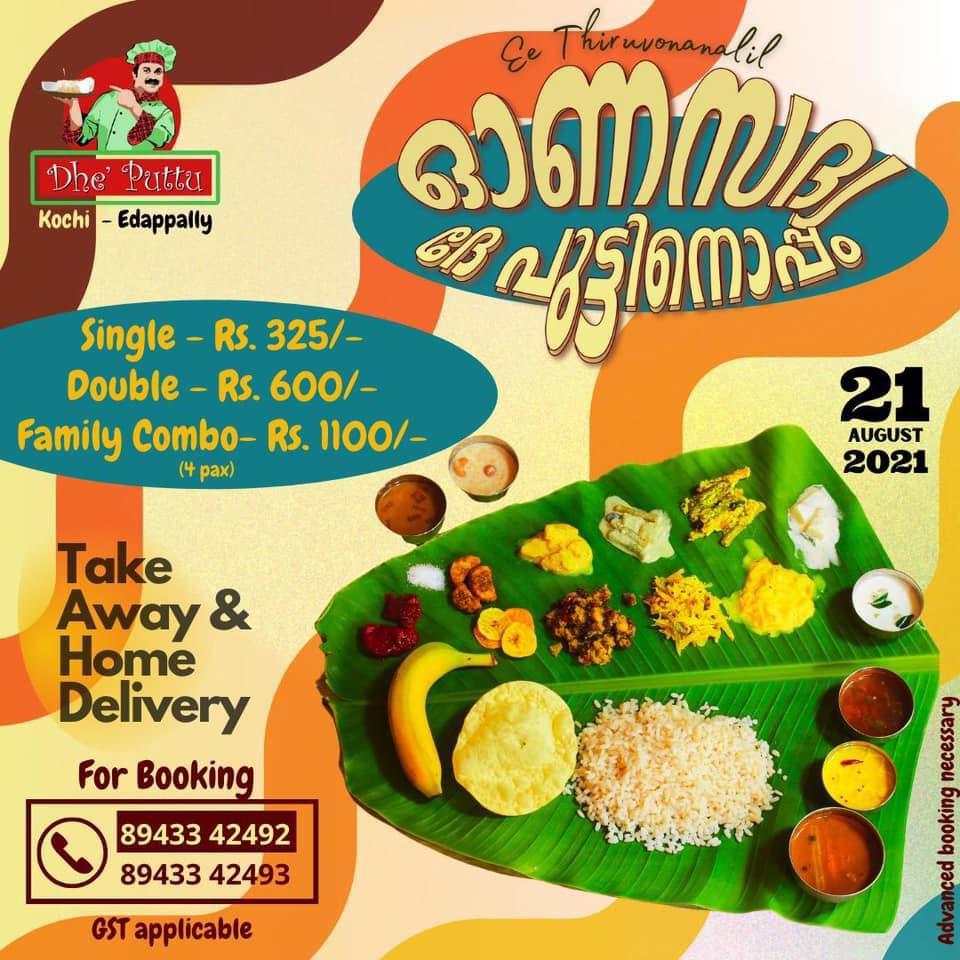 Is there any other sadya that we missed?

Email us